heeroluva.livejournal.com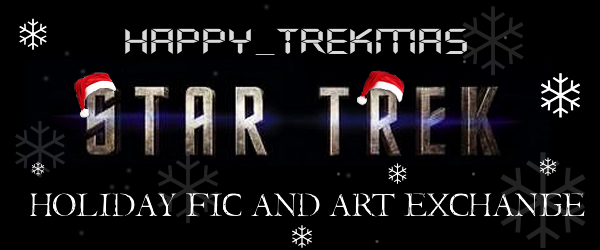 happy_trekmas
is again open for sign-ups until September 27th. Two pairings/characters from TOS/AOS are required, but pairings/characters from other Star Trek series are welcome. Please note that while we will try to accommodate all canon, we can't promise it.

darkqueenakasha.livejournal.com
Feel free to use these banners if you want. Upload to your own servers
Spock/Uhura Fic Request

su_fic_request
Link to meme -
http://community.livejournal.com/su_fic_request/757.html
( banners )
Star Trek Community Promos

startrekpromo
- Promote your ST comms and memes as much as you like. Even if you don't join, just watch. You might discover a new ST comm.
( banners )
Nero Ayel Slash

neroayelslash
Link to meme -
http://community.livejournal.com/neroayelslash/659.html
( banners )
Star Trek Anon Fic Request (Non Kink)

st_anon_fic
Link to meme -
http://community.livejournal.com/st_anon_fic/667.html
Star Trek Academy Days Fic (has a request meme)

st_academy_fic